Javohn is enrolled at the University of Illinois, Urbana-Champaign and majors in Biology/Pre-Med. Read more to learn about his college experience so far!
What drew you to your college?
The first thing that drew me to the University of Illinois at Urbana-Champaign (UIUC) was its outstanding reputation and unique medical school. It was a flagship, Big Ten school in Illinois, which was great because I didn't want to wander too far away from home. In addition to its reputation, UIUC's medical school has a more hands-on approach than a usual medical school – a product of an engineering focus. Once I knew all UIUC had to offer, it was unequivocally where I wanted to attend.
What are your passions or hobbies?
My passion is definitely medicine. Most of my extracurricular activities involve medicine. I love learning about the journey to medical school (MCAT, interviews, application phase, etc.) through my medical fraternity called Phi Delta Epsilon. Furthermore, I enjoy shadowing surgeons, volunteering as an EMS aide, and volunteering at hospitals. As far as my hobbies, I like to play basketball and read skill-oriented books (how to invest, how to flip houses, etc.).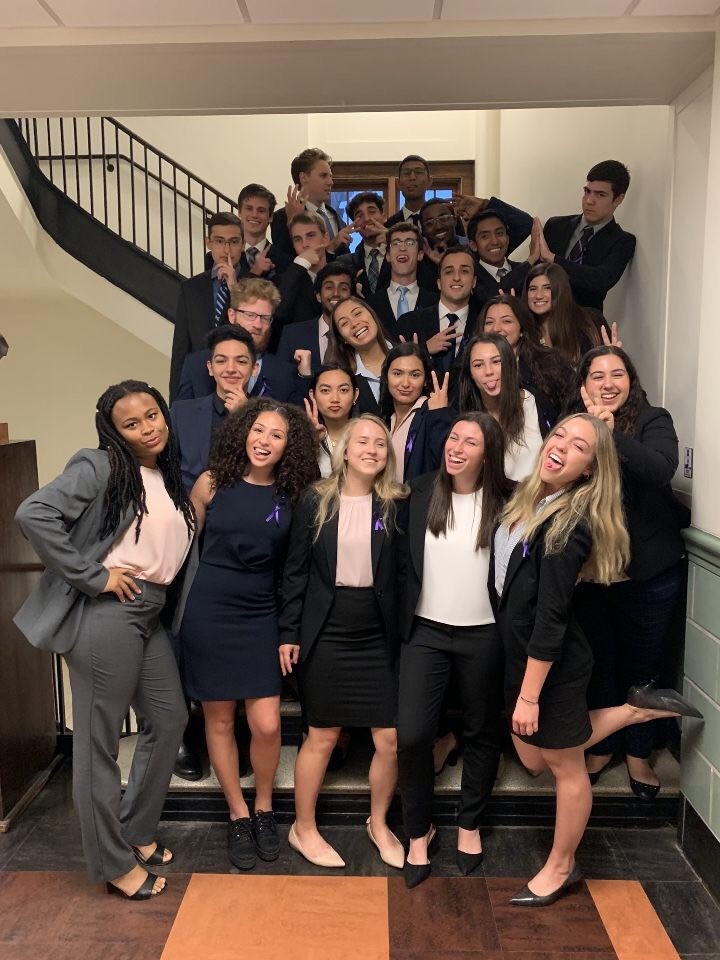 What's your favorite aspect of college? What has your first semester of college been like?
The most pleasing aspect of college for me has been the educational gains. In such a short amount of time, I have learned so much more than expected. I can honestly say that I have gained knowledge both inside and outside of class, thanks to my extracurricular activities.
Overall my first semester of college has been such a pleasant, mind-opening experience. My high school excelled in academics, so my transition to college was not as much of a battle education-wise. Coming into college, I did not know what I wanted to get involved in and how involved I would become. Now, I deeply involve myself in both my academic life and outside of class. In a short amount of time, I became the Treasurer of Florida Council, fraternity member of Phi Delta Epsilon, EMS Aide in Illini Emergency Medical Service, and a Habitat for Humanity volunteer. Next semester, I look forward to participating in biological research on combating bacterial pathogens with therapeutics in a research and development lab, becoming an EMT, and possibly a Resident Advisor.
What do you like about being a Pullman Scholar? What does being a Pullman Scholar mean to you?
There are so many things that I love about being a Pullman Scholar. I love the fact that the Pullman Foundation stays in touch with Pullman Scholars year-round. Not only that, but the
Pullman Foundation hosts several events for scholars to reconnect. Being a part of the Pullman Scholars and Pullman Foundation is synonymous to being a part of an intelligent family that supports your aspirations.