LaDora Thomas studies is a first year at Lawrence University. She majors in Government. Learn more about how her first year is going, and her thoughts on what it means to be a Pullman Scholar.
What drew you to your college?
Besides affordability, I chose to attend Lawrence University because of the success rate of their students after graduation. I always think about what I am going to do in the next five to ten years – so when applying to college, success after graduation was important to me.
What are your passions or hobbies?
I am passionate about student government. Although it is an extracurricular, I am happy to make campus a better place as a hobby! I also enjoy mentoring middle school girls in the Appleton area through the STAR program!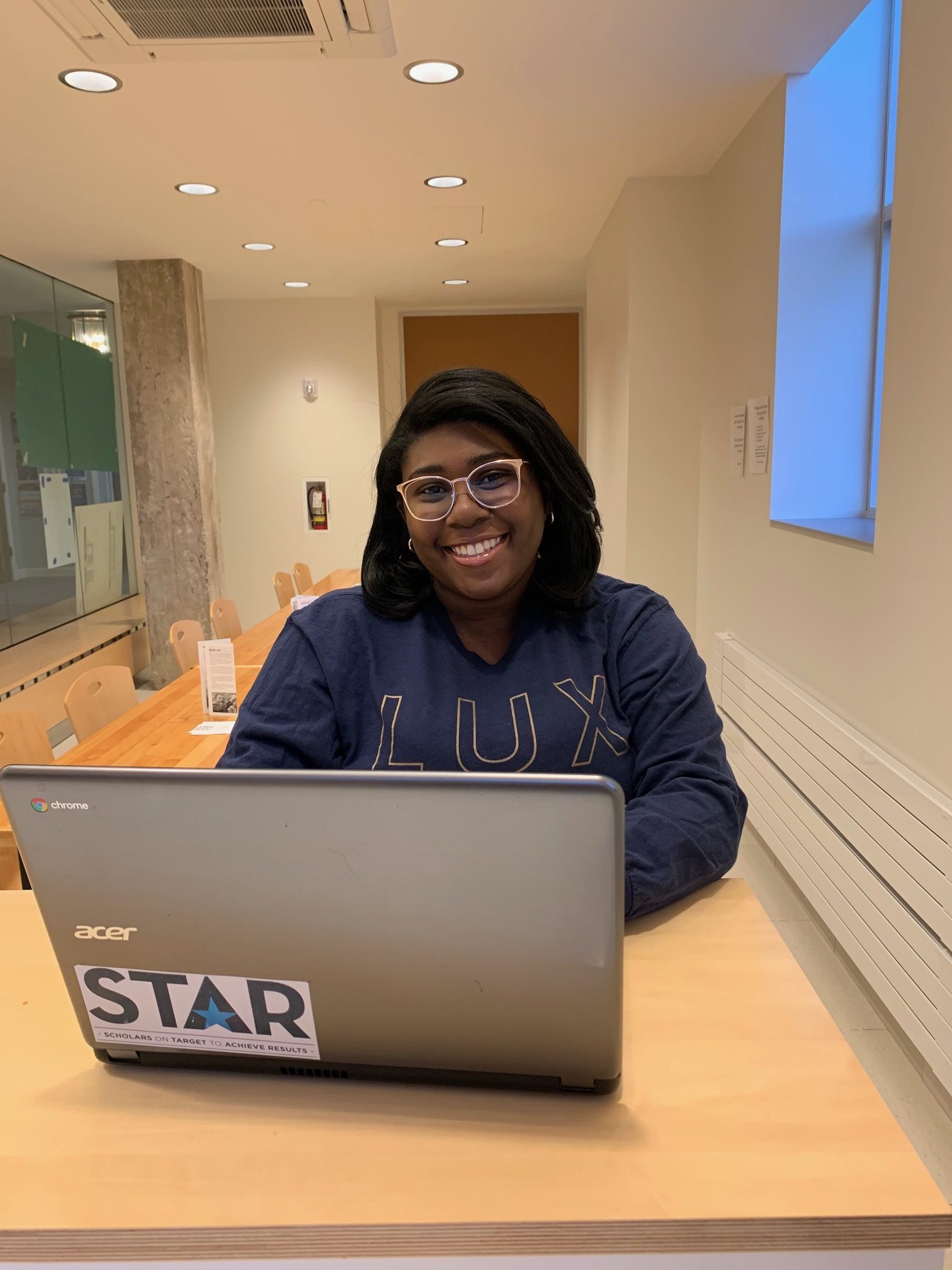 What's your favorite aspect of college? What has your first semester of college been like?
My favorite aspect of college is the ability to take various classes, within and outside of my major. Taking a variety of courses outside of my major, in addition to within, helps round out my college experience. Overall, my first semester of college was very busy, but fun and exciting.
What do you like about being a Pullman Scholar? What does being a Pullman Scholar mean to you?
I love that the Pullman Foundation treats us like family and equals. To me, being a part of the Pullman Scholar family means being accepted and connected.