Even as a child growing up in a tiny New Zealand town, David Hovey (Illinois Institute of Technology '67) knew he wanted to become an architect.
"There were about 900 people in my hometown, and 100 students in my grade school," he recalls. "One day, during a parent-teacher conference, the headmaster told my parents that since I sketched a lot and was good at math, I should consider architecture. I liked construction, so I figured that made sense."
But life tossed him a curveball: He and his family moved to the U.S. when he was 15 years old. "Relocating across the world was hugely expensive," he says. "So there was just no way to pay for college."
That's when the Pullman Foundation stepped in. David's Pullman Foundation Scholarship took him through all five years of the architecture program at Illinois Institute of Technology (IIT). The IIT program had long been directed by world-renowned architect Ludwig Mies van der Rohe; his influence had attracted Hovey to the school and made it his number-one choice.
"Being your own client" – Founding Optima, Inc.
As it turns out, that choice shaped the course of his career. During his fourth year, one of Hovey's professors introduced him to a new way of practicing architecture. "He called it 'being your own client,' and it wasn't something any of us had heard of before," Hovey recalls. "It was a system in which architects controlled everything – not just design but also land acquisition and construction – so they wouldn't get bogged down in red tape, which is one of the biggest challenges of working in the field."
"I knew I wanted to try it, and I figured it would be easiest to try it early in my career, when I was young and had less to lose."
So in 1978, nine years after graduating, Hovey and his wife Eileen took a giant leap and founded their own firm – Optima, Inc. Using the "be your own client" method, they began by building six townhomes in the Hyde Park neighborhood of Chicago.
Since then, Optima has grown and thrived, building more than 5,000 residential units and seven single-family homes. Hovey is one of just a handful of architects worldwide who acts as designer, developer, and construction manager. He has won numerous awards for architectural excellence and was named a Fellow of the American Institute of Architects (FAIA), that institute's highest honor. In 2018 he won the Luxury Urban Housing Designer of the Year award from the BUILD 2018 Architecture Awards.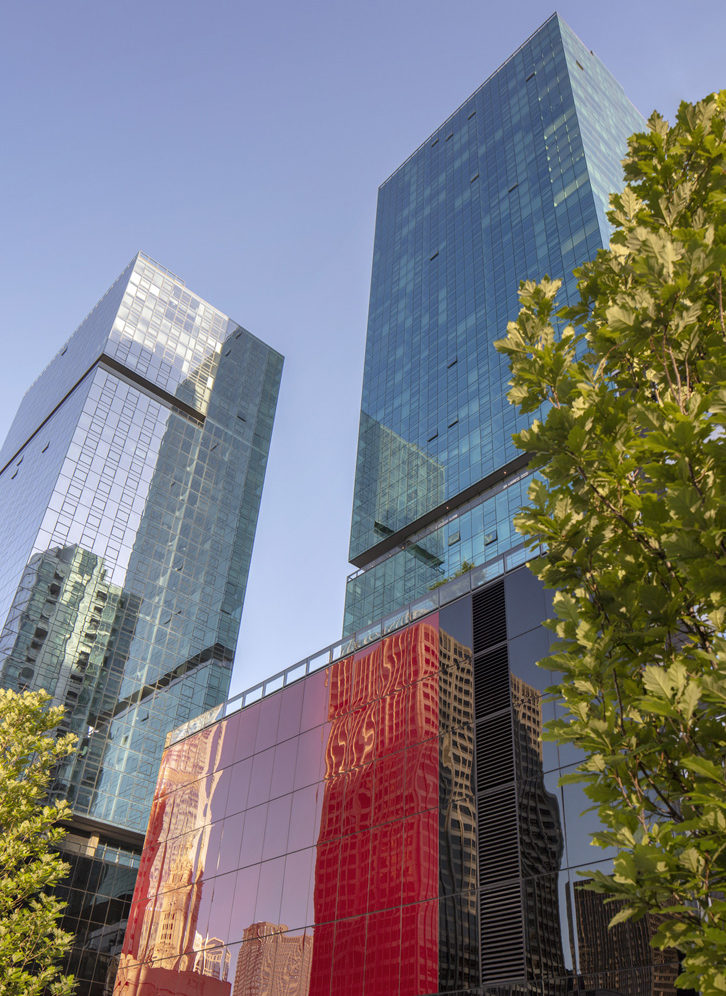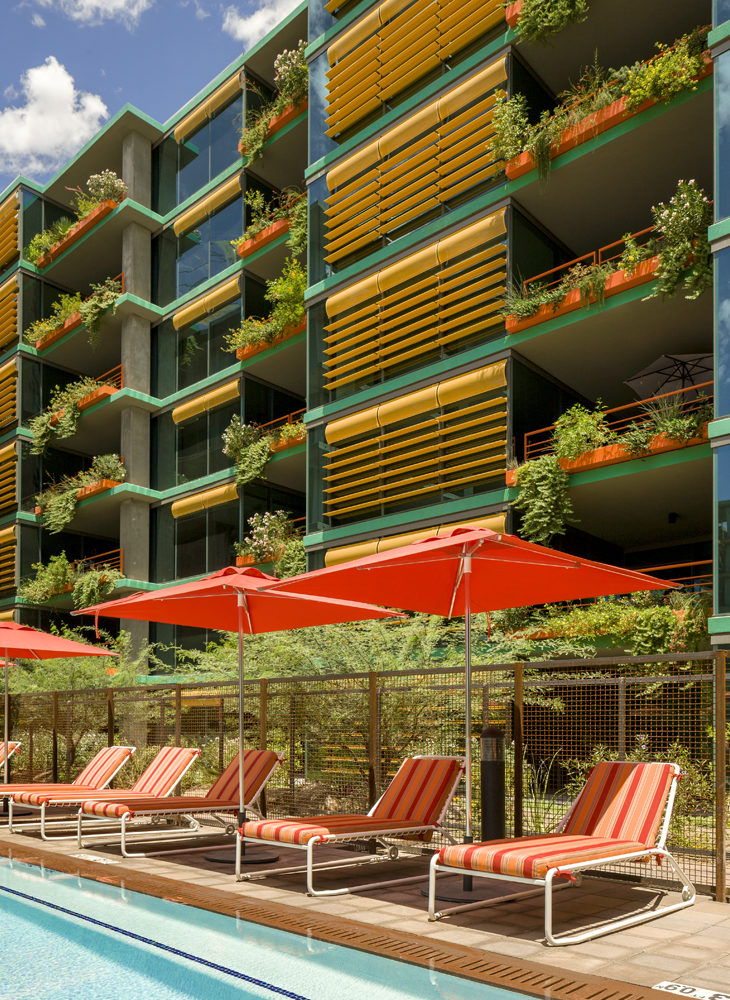 Hovey's classic modern style features abundant natural light and open space. A vocal proponent of employing 21st-century materials, he transforms functional elements like solar panels into beautiful features of his spaces. "I'm always looking forward," he explains. "I have no interest in historical allusions."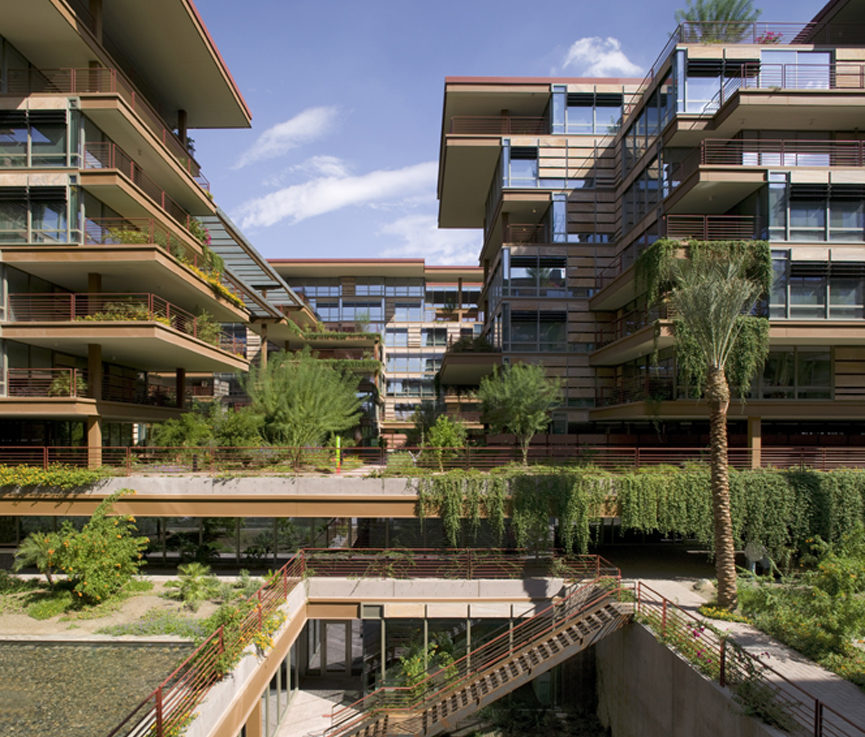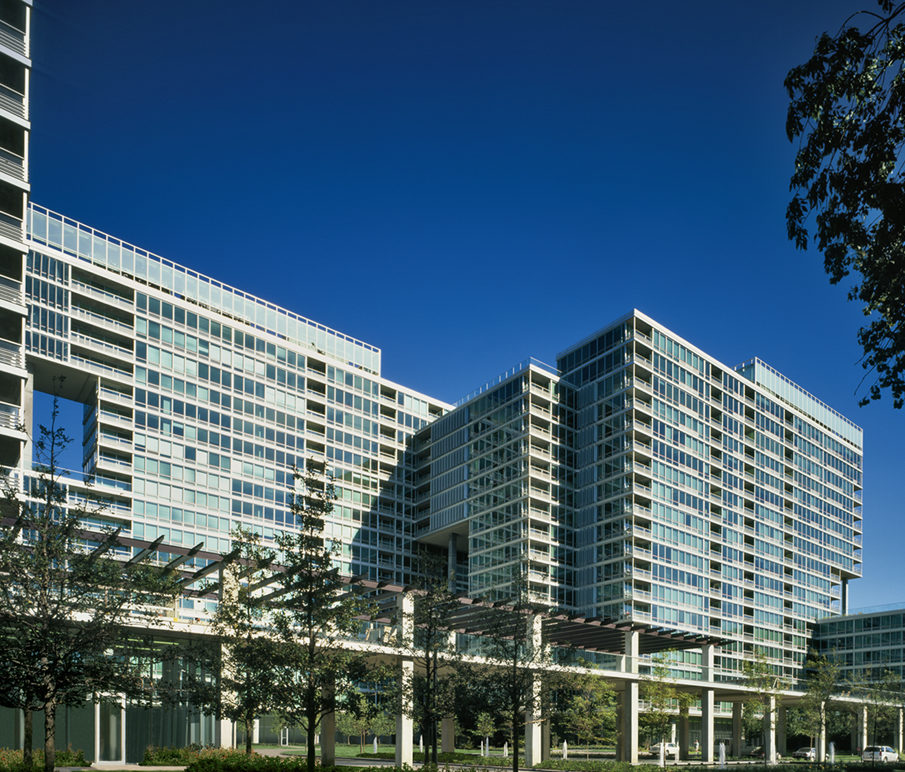 "It takes just one opportunity"
The award-winning architect has also come full circle since his student days, serving on the IIT faculty while continuing to run his firm and remaining true to his passion for designing "astounding and significant structures."
"For many of us, it takes just one opportunity to enable us to accomplish great things. The Pullman Foundation gives people that kind of opportunity – it gives us what we need to make a difference. That's what makes the Foundation so incredible," says the long-time Foundation donor. "I couldn't have done any of this without the Pullman Foundation's help … and I can't imagine a more worthy cause."